Our mission is to create a safe space where people are encouraged and supported to connect,
heal and grow through life-changing classes taught by empowering teachers.
We are deeply committed to our five core values:
Inclusivity. Authenticity. Respect. Community. Perseverance.
Welcome! We're So Happy You're Here.
Hi, we're Maeghan and Julia. Take it from us, for better or worse no one forgets their first class. For Maeghan it was love at first sweat; Julia, eh, not so much. Give yourself a chance to fall in love with the therapeutic and life-changing time you spend on your mat. And remember, this is a practice, it ebbs and flows. Allow yourself to have both good and challenging classes. Walking through the doors is the first step and every-body deserves the opportunity to feel great.
We believe that we are a ripple effect, and the time you give yourself in the hot room positively impacts what you bring back out into the world.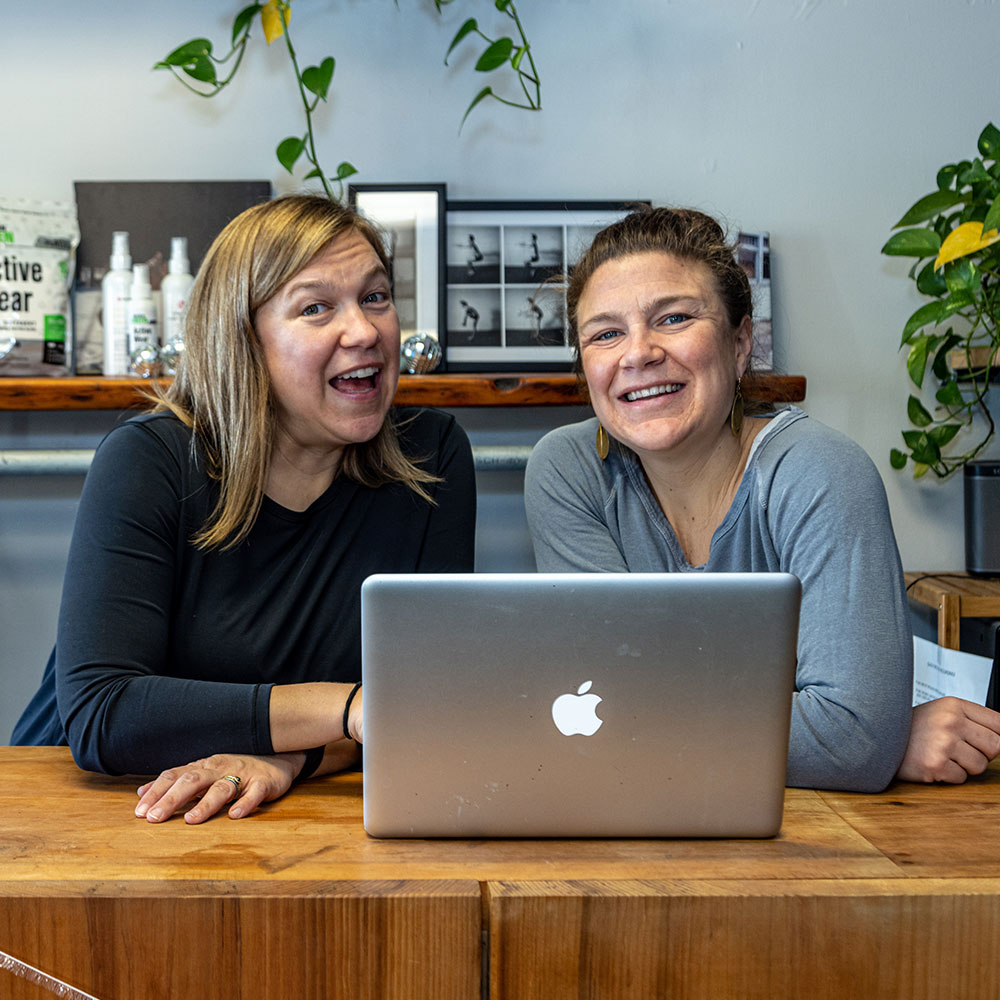 First Month Special New to the Studio and live locally? Try our first month special, only $49! No commitment, cancel anytime.
This error message is only visible to WordPress admins
There has been a problem with your Instagram Feed.